Buckeye CableSystem has launched its first mobile streaming app, which provides live sports programming to its authenticated subscribers across iOS and Android devices.
The "Watch BCSN" app, which went live last month, serves up local sports from Buckeye's BCSN, BCSN 2 and BCSN Erie networks across the cable operator's Toledo area and Erie County footprint.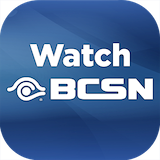 Buckeye CableSystem previously launched its TV Everywhere service with vendor Azuki Systems, which was acquired earlier this year by Ericsson.
"We are in soft launch and want to make sure there are no lingering bugs," Buckeye CableSystem chief technology officer Joe Jensen said. "I have it running on both Android and IOS and it is looking good. This is being delivered on the Azuki platform and is currently only the three linear channels. We will be adding VOD assets at some point once the integration is complete.
"To address multi-screen anywhere you really need to look at the transport mechanism and adaptive bit rate is how most of the mobile devices operate. I'm hopeful that our next generation of set tops use that same format so that we have a consistent presentation across all of our devices, both managed and unmanaged."
The free app includes a complete schedule list for the three sports nets. The app is optimized for Apple's iPhone 5 and requires iOS 5.1 or later. On the Android side, the OS needs to be version 2.3 and up.
Jensen said launching the mobile app using its own sports content was a way to test out elements of multi-screen services en route to IP.
"We did that really to make sure we had a full understanding of the implications of multi-screen and how we can provide enhanced services for customers," he said. "Of course this is going to tie into the IP strategy and what we want to move towards is a consistent distribution of video content across all devices.
"We're coming at our customers in multiple directions. We've got TV Everywhere, and there's a lot of interest in slinging content. It's just a very dynamic environment. What we really want to do is give our customers the content they want where they want it. And we're confident that as we move in that direction our programming agreements will be in sync."
Despite its small size, Buckeye CableSystem has been an innovator in the cable operator space. Buckeye is going all-digital and in March it filed a waiver with the Federal Communications Commission in regards to deploying a hybrid DTA/IP device in customers' homes. The waiver would allow Buckeye, and other cable operators, an efficient means of transitioning between QAM video and IP video.