Comcast Business announced this morning that it has added web conferencing vendor AnyMeeting into its cloud-based Upware virtual marketplace.
Comcast Business' Upware, which made its debut near the first of the year, is a virtual marketplace that was designed to serve the needs of small and medium-sized (SMBs) businesses.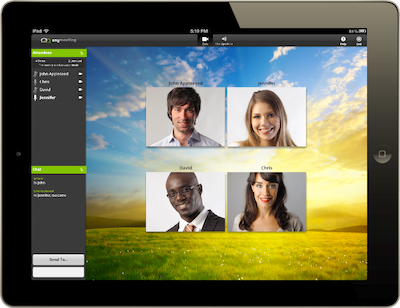 The availability on Comcast's Upware marked the first time that AnyMeeting's full-featured web conferencing platform became available "as-a-service" by a telecommunications channel partner.
AnyMeeting features and services include six-way way video conferencing, VoIP audio conferencing, screen sharing, presentation sharing, recording and mobile access.
Small business represents the fastest growing segment of the web conference market, according to AMI-Partners, a global market research firm specializing in telecommunications and cloud services for SMBs.
"We are very excited to work with a major channel partner like Comcast," said Costin Tuculescu, CEO and founder of AnyMeeting. "We're seeing small businesses embrace cloud services like ours at an accelerating pace, and believe Comcast and the Upware marketplace will play a key role in further driving this trend."
AnyMeeting also brings additional features to Comcast Business cloud customers that are especially suited for small businesses including; personalized meeting URLs, social media integration, personal profile pages and PayPal integration to monetize meetings.
"Maintaining a productive workplace is not easy for SMB owners because their business pulls them in so many different directions," said Kevin O'Toole, senior vice president/general manager, New Business Solutions at Comcast Business. "Comcast is in a unique position to help by offering cloud-based solutions like AnyMeeting, through the Upware marketplace, that have been properly vetted and meet our high standards. We do all of the research and evaluation on the front end so entrepreneurs don't have to."
In May, Comcast Busienss added Cisco's WebEx Meeting center to its Upware offerings.