Comcast Business names Fassnacht VP of Western Region
Mon, 07/01/2013 - 12:46pm
Comments
Comcast Business has hired Matt Fassnacht as the new vice president of its Western Region.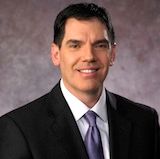 Prior to joining Comcast, Fassnacht worked for Cox Business in Las Vegas where he oversaw product development, marketing, sales, technical engineering and design, installation and account management.
"Comcast is quickly building a reputation among Washington businesses as a provider of scalable solutions that address the needs of a wide variety of companies," said Len Rozek, Comcast regional vice president. "Matt is perfectly suited to the Pacific Northwest and this position as he knows the area well and has many years of experience with a wide variety of telecommunications providers. His insight into and enthusiasm for the industry will allow him to provide effective leadership for our employees as our company continues to grow as well as continued satisfaction for our customers who have come to expect quality, reliable services that enable them to run their businesses more efficiently."
Prior to Cox, Fassnacht was the area vice president for CenturyLink as well as the West Region vice president for XO Communications in Seattle and San Francisco.