Following a promotion last year, Comcast's Cathy Avgiris continues to climb the corporate ladder with today's news that she was promoted to chief financial officer for Comcast Cable
Avgiris, who has been with Comcast for 21 years, will start her new job July 1 and report to Comcast Cable president and CEO Neil Smit.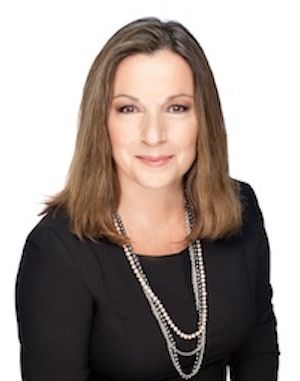 "Cathy brings broad operational expertise, a strong financial background and a deep understanding of our Company and our industry to her new role," said Smit. "She is an exceptional leader who has successfully managed some of Comcast's largest and fastest-growing operations and I look forward to working with her as we continue to grow our business."
Avgiris will take over the CFO job from Dave Scott, who is retiring after 20 years with the company
"Dave has had a terrific career at Comcast Cable and we wish him the best of luck in his retirement. For over 20 years, he has served in many different leadership roles and has been an exceptional CFO and business leader for the cable company," said Comcast chairman and CEO Brian Roberts.
Avgiris was promoted to her current role as executive vice president and general manager of the data and communications group in February of last year. In that position, she leads Comcast's Xfinity Internet, Xfinity Voice and consumer wireless business.
Avgiris was also responsible for launching the Verizon Wireless partnership, managing the company's Internet Essentials program and overseeing Comcast's Wi-Fi initiative.
During her tenure with the company, Avgiris has also served as senior vice president and general manager of Comcast digital voice and senior vice president of finance for Comcast Cable, where she managed all financial and administrative activity for Comcast's high-speed Internet and voice services.
Prior to joining Comcast in 1992, she spent 11 years in the finance sector, serving as CFO of Drexel Industries and as an audit manager with Deloitte & Touche.