CTAM jumpstarts 'tv everywhere' campaign
In an effort to increase subscribers' use and awareness of multi-screen services, CTAM announced this morning that it had kicked off its "tv everywhere" campaign.
After research by a committee of 20 cable operators and marketers, CTAM's board approved the action plan, which included a new logo and the use of the "tv everywhere" (tve) brand.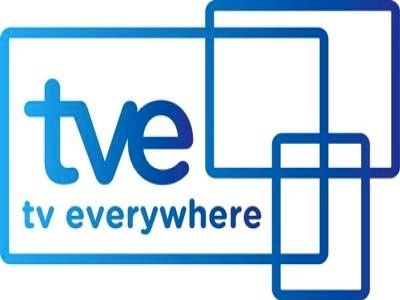 "Our members are delivering the highest quality digital video product in the marketplace, across multiple devices and platforms, in and out of the home, and offered at no additional cost to customers," said CTAM president and CEO John Lansing. "We're committed to leading the industry to successfully communicate the value of tv everywhere to consumers, as we collectively build this essential business category."
Dish Network attempted to trademark "TV Everywhere" for multi-screen services, but abandoned that effort earlier this year. TV Everywhere was first bandied about by Time Warner CEO Jeff Bewkes back in 2009 prior to launching a multi-screen service with Comcast [1] the same year.
CTAM's version of TV Everywhere lowercased the term. CTAM said that tv everywhere would also work well in conjunction with existing multi-screen app names such as "HBO Go."
Aside of the new logo and brand, other efforts include a series of user experience best practice recommendations, and a plan for benchmarking members' progress toward year-end goals.
A team of UX experts from cable companies and content providers collaborated under CTAM's guidance to define the elements of a simple, viewer-friendly experience. The first phase of recommendations focus on improving the customer authentication, or "sign in," process, keeping the viewer connected to the content, and reinforcing the message that tv everywhere was a value-add for cable customers.
CTAM's stated goal is to have 75 percent of the member companies in the multi-screen space adopt the first phase recommendations by the end of this year. Phase two of the "sign in" recommendations is currently under development and will focus more on the challenges of customer verification and support.
Through a partnership with Adobe Primetime, CTAM will also deliver aggregated and anonymous user data, including total views and frequency of use. In addition, CTAM has commissioned "hub Research" to deliver biannual tracking of reported consumer awareness and usage.
"We've set high success standards for this critical CTAM initiative, with year-end goals of 50 percent awareness of tv everywhere among cable customers, and 50 percent usage by those aware," said Gemma Toner, senior vice president, business insights and strategy, Cablevision Systems, and CTAM chairwoman. "Our members are wholly committed to making tve a best-in-class viewing experience that enhances consumer perception of cable."
CTAM also launched a tv everywhere resource center [2] that provides resources on phase one recommendations and other resources.
Aside of Cablevision, other cable operators that are backing the tve initiative include Time Warner Cable, Comcast, Bright House Networks, Charter Communications, Suddenlink Communications, Cox Communications and Mediacom Communications. CTAM said satellite and telco MVPDs weren't allowed as members, but it didn't preclude working with them "on projects with mutual benefits."