RDK Management names president/GM, lays support foundation
Thu, 09/12/2013 - 12:57pm
Following on the heels of its formation last month, RDK Management has named Comcast executive Steve Heeb as its president and general manager, along with picking S3 Group and itaas to provide support services to the organization and its licensees.
Comcast pioneered the Reference Design Kit (RDK), which was established to cut down on the development cycle of set-top boxes and other gear by using a pre-integrated software bundle on a common framework.
The RDK made its public debut at The Cable Show last year and now has more than 100 companies (including silicon vendors, hardware vendors, original equipment manufacturers, integrators, applications developers and service providers) signed up.
By turning over the all of the RDK assets and forming RDK Management, Time Warner Cable and, particularly, Comcast, have signaled that the RDK now belongs to its membership community. Heeb's appointment as president and general manager was the next step in the build out of the RDK community.
Heeb, who is already manning the RDK Management helm, brings 20 years of industry experience to the organization. He is currently vice president, licensing and strategic development at Comcast. He will continue to hold his Comcast position, and other duties, in addition to his responsibilities for the RDK Management.
"Steve brings broad industry knowledge and day one readiness that is critical to successfully realizing the vast potential of the RDK," said Mike Hayashi, executive vice president – architecture, development and engineering for Time Warner Cable. "Our goal is to ensure we maintain the developmental efficiencies that come from having a community committed to collaboration, standardization and speed to market."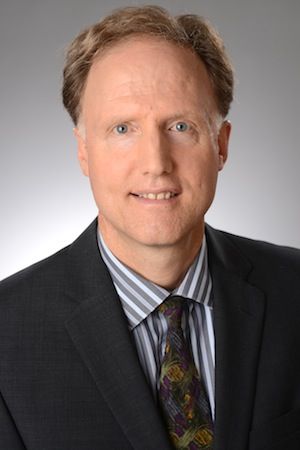 When RDK Management was formed, Comcast said it would chip in its RDK components into the new entity, including the RDK code and specifications, related intellectual property rights and associated contracts, including all of the current RDK licenses, which were transitioned to RDK Management.
Time Warner Cable is providing technical guidance, contributing code and financial support to the organization.
Heeb certainly has the chops to run RDK Management. He manages Comcast technology licensing initiatives including the DTA technology, RDK software, VOD specifications, and the EBIF interactive TV software.
"Faster innovation is the core driver behind the RDK," said Mark Hess, senior vice president, business and industry affairs, Comcast. "Bringing Steve in as president and general manager is the logical next step for us after forming the LLC. He will help us create a very lean and efficient organization that can quickly build out the support components for the RDK. His ability to build relationships and consensus among a diverse group of OEMs, MVPDs, and other key vendors and supplier constituencies will serve the RDK community well."
Heeb joined Comcast in 1994, and since then he has developed a strong understanding of set-top box (STB) software while working on new video development initiatives such as advanced STBs, IPGs, VOD, HDTV and DVRs.
Prior to Comcast, he worked at Raytheon, performing engineering and international business roles associated with multiple technology joint ventures, which included extensive travel in Japan and China.
"The chance to lead the RDK, at a time when the industry sits on the cusp of taking tremendous strides forward, is truly an honor," said Heeb. "The unique nature of the RDK, to simplify the development process for key products and services, has the potential to push our industry forward in a faster, more efficient manner. I am excited for the opportunity to work with our more than 100 licensees as we continue to build momentum and realize the value inherent in the RDK."
RDK Management is leasing office space in Philadelphia from Comcast, and doesn't have a head count per se since various entities, such as the cable operators and licensees, are contributing to the effort.
Comcast has deployed RDK-based software in its X1 platform, which is the only deployment of RDK-based devices to date. At The Cable Show, Comcast announced its X2 software update, which will include the new RDK-based Xi3 box that is made by Pace and Humax.
Time Warner Cable is trialing IP hybrid boxes and a cloud-based guide in Syracuse, New York with the goal of expanding the trials to Los Angeles and New York City this fall, but the RDK won't come into play until the first half of next year
Other cable operators that have expressed an interest in the RDK include Charter Communications, Rogers Communications, J:Com and Liberty Global.
S3 Group, itaas tapped to provide RDK support
In order to organically grow the RDK community, S3 Group and itaas, both of whom were early licensees, were tapped to provide support.
"With S3 Group and itaas, we have engaged independent third parties with respected expertise to provide the necessary community support structure to the RDK community," Heeb said. "S3 Group and itaas come to the RDK with strong backgrounds in key areas, including code management, release management, support and training. Our licensees will be able to rely on the crucial skills and resources S3 Group and itaas offer as they implement the RDK into their products and services."
S3 Group will handle the code management in order to help implement the RDK vision of continuous improvement through community contribution. In conjunction with key RDK architects and contributors, S3 Group has designed a code management process to ensure that contributions to the common code base are carefully assessed, merged, and tested prior to being made available as part of RDK releases.
In addition, S3 Group will utilize industry standard integration processes and automated configuration management to maintain the official RDK code repository that the community members will rely upon.
Itaas will oversee technical support and training for licensees through the company's development, integration, testing expertise, and multiple labs. The company will help developers learn the RDK architecture and code organization, as well as how to undertake porting and integration projects. Itaas will also assist in the ramp up phase of the RDK, and troubleshoot issues that arise during the development cycle. It was selected to deliver defined onboarding and support functions for licensees in order to build a more efficient RDK developer community.
The RDK Central web site, which was launched in February of this year, is the information hub of RDK Management. General information about the RDK is shared through the web site and via the RDK Report, which is an online magazine. More detailed information is available to community members through an RDK Wiki Web directory and community meetings.
The Comcast RDK was developed internally using open-source components and by working with various vendors. The RDK is a community-based ecosystem that allows developers, vendors and cable operators to use a defined stack of software on one layer in order to provision set-top boxes and gateways.
The RDK allows all of the interested parties to develop once and then scale across multiple environments – in the CableCard/QAM/MEPG-2 environment of today, as well as in the IP environment of tomorrow.
The RDK includes CableLabs' "Reference Implementation" for OCAP and tru2way, as well as the Java Virtual Machine (JVM.) Open-source components of the RDK include GStreamer, QT and WebKit, which are execution environments that can be tailored to each MSO. There are also optional plug-ins, such as Adobe Flash and Smooth HD.
The RDK is all about "service velocity," which was demonstrated during demos at Imagine Park on the last day of The Cable Show in June. Demonstrations by vendors at Imagine Park showed that the RDK enabled them to develop products and applications in a matter of weeks instead of months.